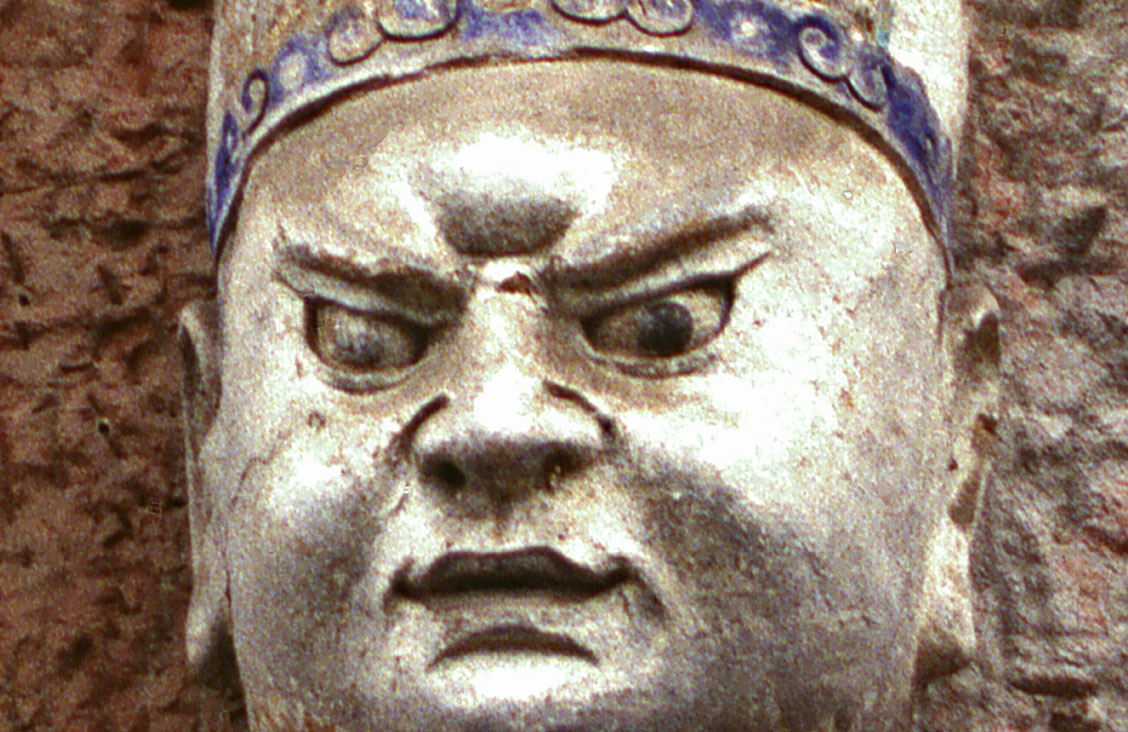 DAZU, CHINA

DAZU IS AN ISOLATED BUDDHIST ARCHEOLOGICAL SITE 100 MILES FROM CHONGQING. IT HAS MORE THAN 50,000 STONE CARVINGS
THE EARLIEST CARVINGS WERE BEGUN IN 650 A.D. DURING THE TANG DYNASTY . THE CARVINGS ARE SPREAD OUT OVER 40 SITES.
THE PHOTOS IN THE DAZU GALLERY WERE TAKEN AT THE BAODINGSHAN SITE WHICH HAS ABOUT 10,000 FIGURES. THIS SITE WAS BUILT UNDER THE DIRECTION OF THE SOUTHERN SONG DYNASTY MONK ZHAO ZHIFENG.
DAZU BECAME A WORLD HERITAGE SITE IN 1999.

RETURN TO THE DAZU GALLERY