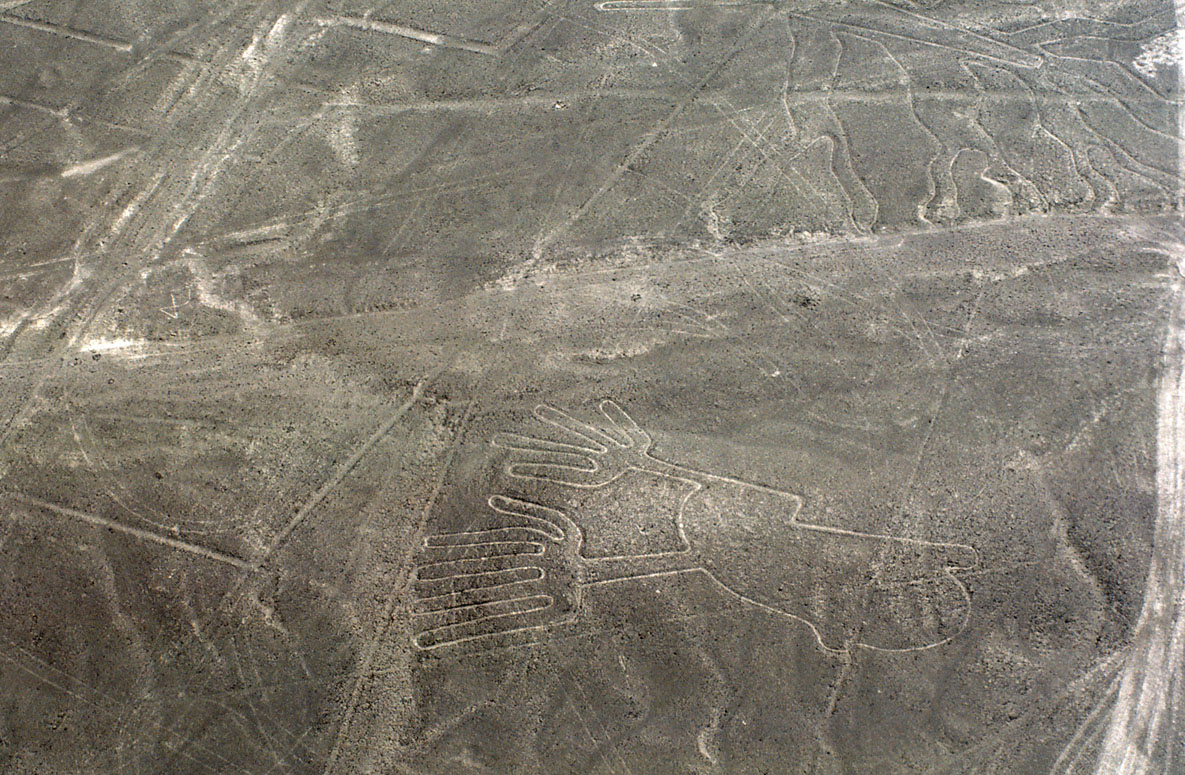 THE LINES OF NAZCA, PERU

The Nazca Lines (geoglyphs) are located on the Nazca Plain 400 Km south of Lima, Peru. They were created between 200 BC and 600 AD and cover nearly 450 sq Km. They may have been used for rituals, probably related to Astronomy. There are about 300 figures, mostly straight lines and geometric shapes. One figure, the Trapezoid, is 1250 feet long; equal to the height of the Empire State Building. The figures have survived because they are located in a nearly windless desert that is so dry that it averages just 20 minutes of rainfall per year.
FANTASTIC THEORIES.....
Celestial Calendar
Landing strip for returning aliens
Map of underground water supplies
Places for holy animals before sacrifice
Magic lines from a cat culture
Floor plan of a cathedral
The top figure may be seaweed and the bottom figure is a bird.
RETURN TO THE HUMMINGBIRD PHOTO