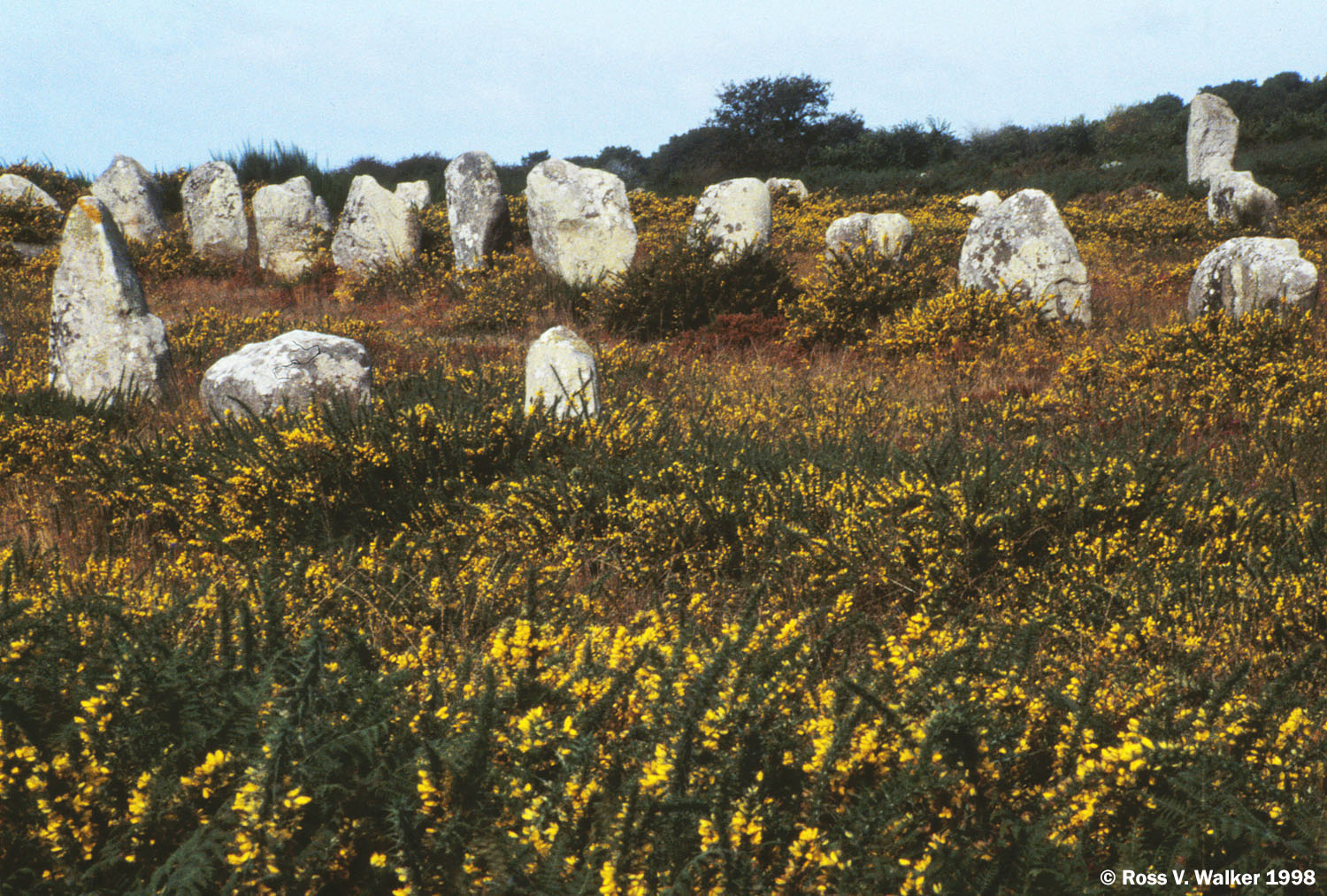 MENHIRS, CARNAC, FRANCE

Thousands of granite rocks dating back to 4000 BC are set on end at Carnac, Brittainy, France. Their purpose was probably religious, but precise patterns suggest an early astronomical calendar.
Breton Language -
Men (stone)
Hir (long)
Dole (table)
Menhirs are upright stones, and when placed in a line or circle are a menhir alignment.
Dolmen are upright stones roofed by a third stone.
A tumulus is a dolmen covered by stones and soil to form a burial mound.
Celts, Romans, and Christians later adapted them to their own beliefs.
RETURN TO THE MENHIR PHOTO