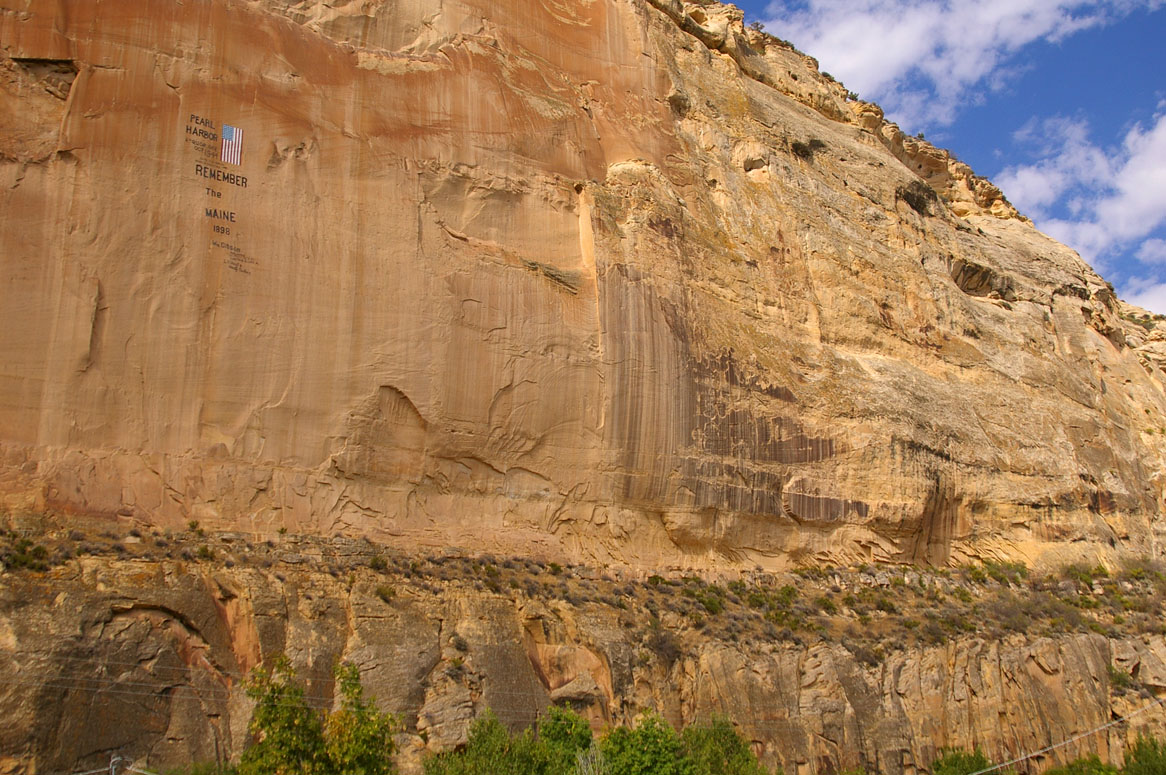 REMEMBER THE MAINE PARK, MAESER UTAH

Why is there a flag on a 400 foot cliff?
The American Battleship Maine was blown up in the harbor at Havana, Cuba in 1898, beginning the Spanish-American War. A member of the Utah House of Representatives, Billy Gibson, thought of the idea to paint the flag and motto on Ashley Canyon as a tribute.
He paid Leo Voight $50 to paint it high off the ground to make it safe from vandals. Volunteers lowered him 225 feet over the edge of the cliff. and he completed the painting using a mixture of lamp black and linseed oil. The flag has been repainted using modern materials.

RETURN TO THE FLAG PHOTO