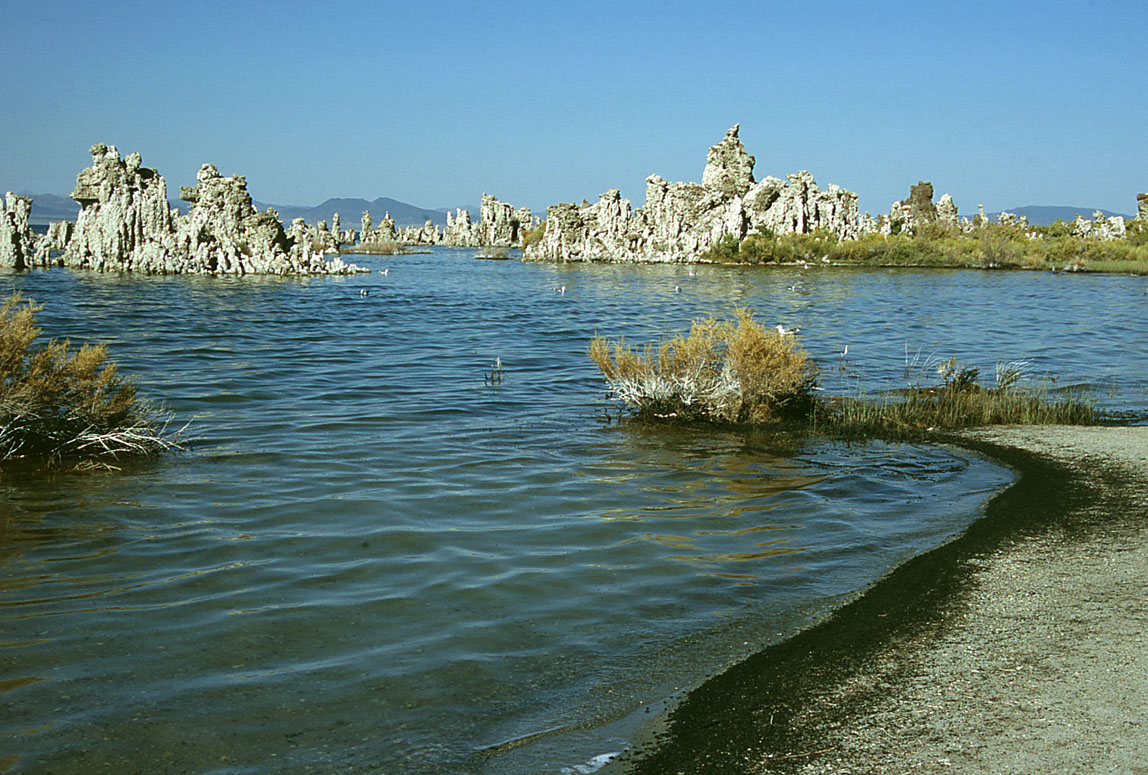 MONO LAKE, CALIFORNIA

RETURN TO THE MONO LAKE PHOTO
Mono Lake is located in the Eastern Sierra region near Lee Vining, California. It is about 750,000 years old; one of the oldest lakes in North America.
There is no outlet, so as water evaporates, minerals are left behind making it more than three times as salty as the ocean and super-alkaline.
The strange rock formations are tufa towers made of calcium carbonate and formed around underwater springs. They became exposed when the water level dropped in recent years, and are best seen at the Mono Lake Tufa State Reserve along the south shore.

The black line around the shore is billions of alkali flies which are also food for birds. People can walk through these immense areas of flies without a single one landing on them.
Fish can not live there, but it is inhabited by algae which is food for billions of brine shrimp which then become food for countless birds. Mono Lake is one of the biggest nesting areas for California gulls.