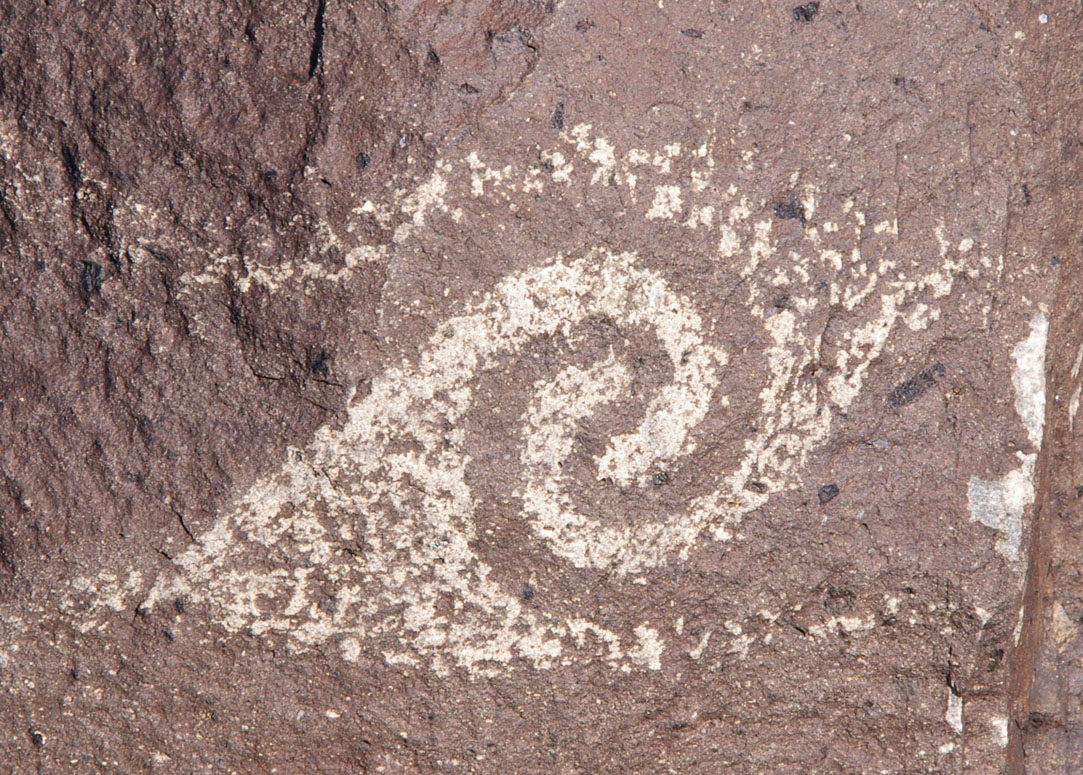 NATIVE AMERICAN ROCK ART

There are three kinds of Native American rock art. All of them are shown in our Rock Art Gallery.
Petroglyphs are images created by removing the surface of a rock by pecking or scratching it. Old rock surfaces often have a patina called "desert varnish." The image appears when it is scratched off.
Pictographs are images drawn or painted on the rock face. They rarely survive very long unless under an overhang or in a cave protected from the weather.
Geoglyphs are images on the land surface made by arranging rocks or soil, or by making cuts in the ground. Geoglyphs made by removing rocks to make a clear pattern are also called intaglios.
The age of petroglyphs can sometimes be estimated by how much desert varnish has regrown.
Background petroglyph, Three Rivers, New Mexico
ROCK ART IS EASILY DAMAGED. DON'T TOUCH IT. NOT EVEN ONCE!

RETURN TO THE ROCK ART MENU