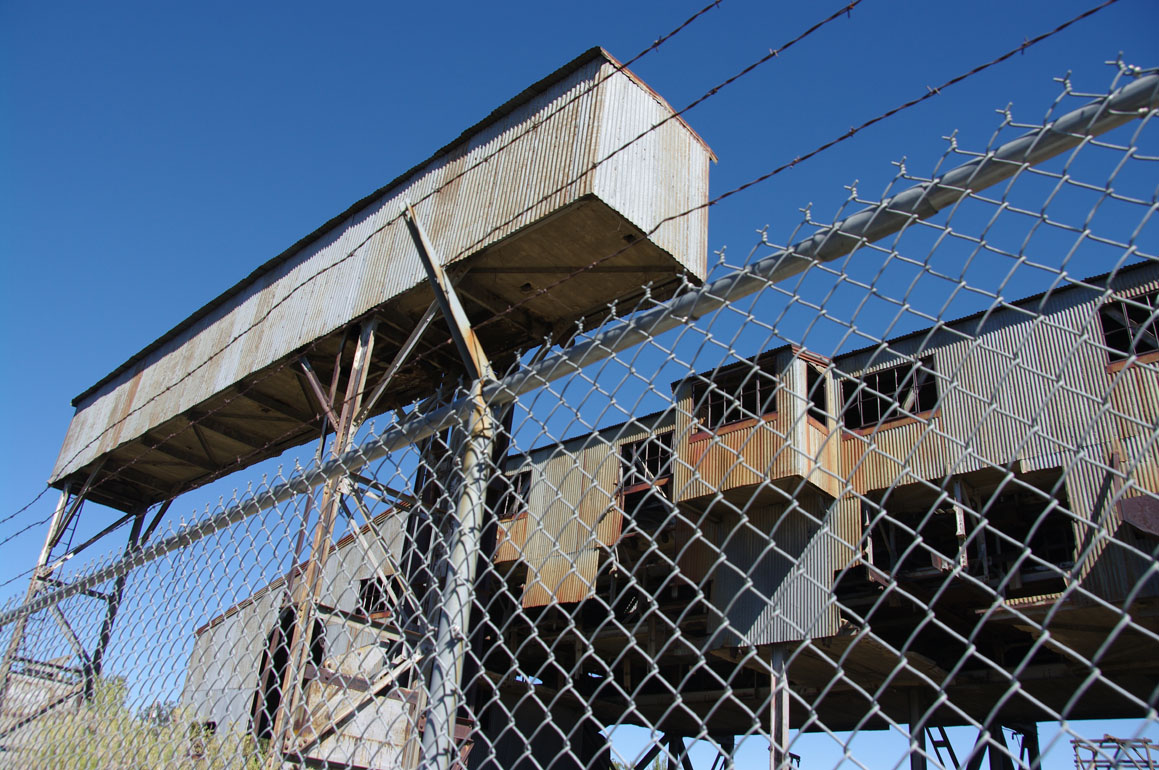 RELIANCE TIPPLE
Tipples are structures for loading coal into railroad cars. This one was built in 1936 to supply coal for Union Pacific's steam locomotives from the mines around Reliance, Wyoming.
Coal was brought to the tipple on a tram, dumped onto a hopper, and moved on conveyors to shaker screens which sorted it by size.
Men, boys, and later women then picked out stones and completed the sorting by hand.
Women were employed during a manpower shortage in World War II. They were considered unlucky in the underground mines, so they worked in the tipple.
Workers often complained that the dust was so bad they couldn't see the person working next to them.
The tipple was abandoned in 1955 when Union Pacific phased out steam locomotives.

RETURN TO THE TIPPLE PHOTO