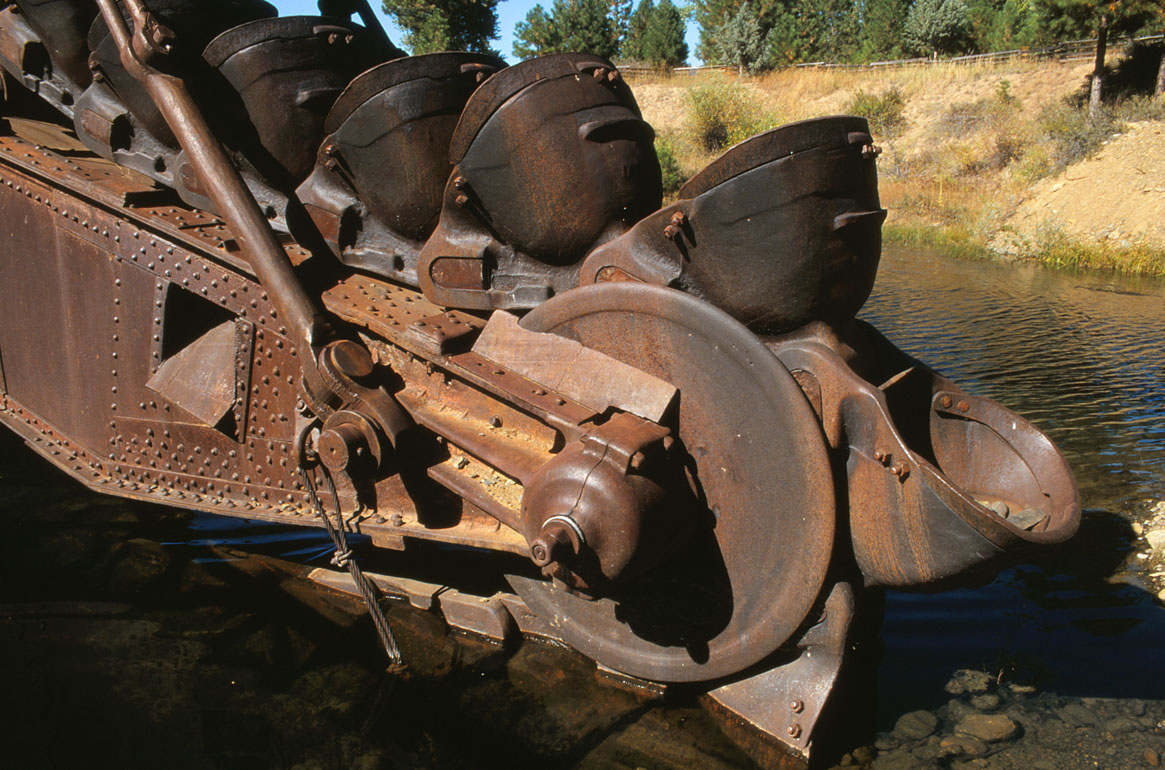 GOLD DREDGES
Gold dredges changed the face of the west. They could dig deep into the earth, scoop out rocks, separate the gold, and spit the rocks out the stern.
The rocks dammed the stream creating a pond where the dredge could float. The dredge could move along the stream as it created new dams and ponds. Miles of streams were converted into huge piles of rock tailings.
This is a bucket line. Some could dig up to 70 feet deep.
Dredges were held in place with "spuds" which were usually huge pilings driven into the ground. The rocks were sent out the stern on conveyors called stackers.
Dredges recovered $115,000,000 of gold before WWI in North America.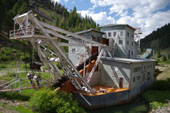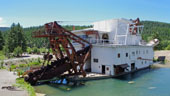 CLICK AN IMAGE TO RETURN TO A DREDGE PHOTO