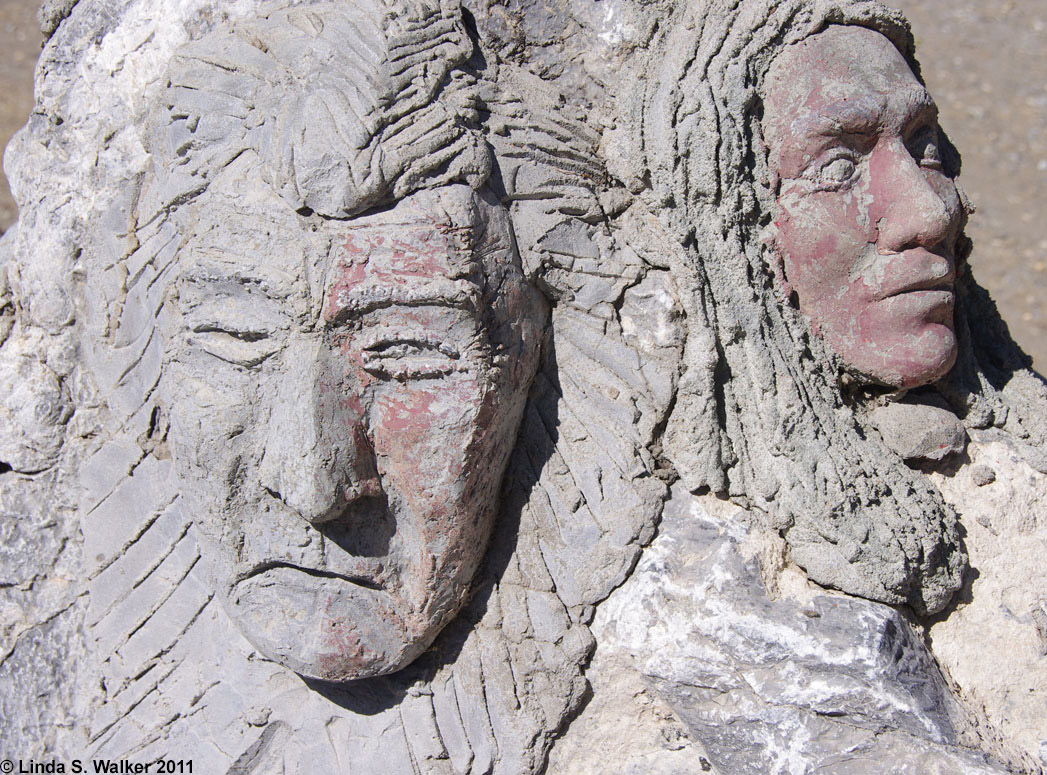 THUNDER MOUNTAIN
RETURN TO THE THUNDER MOUNTAIN PHOTO


Thunder Mountain, in Imlay, Nevada, was the creation of Harry Van Zant, who renamed himself Chief Rolling Mountain Thunder.
The Chief was inspired by a house made of bottles that he saw in the desert, and set out to create a home that was a huge work of art.
Thunder mountain is made of concrete, old car parts, bottles, and anything else he could find. There are windows made of windshields, and decorations made from old typewriters.
A nightmare of faces and statues stare at you from all over the monument.
The monument is deteriorating badly, so the Chief's son is attempting to preserve it.
Thunder Mountain is a State of Nevada historic site, open to the public at no charge (donations accepted). A friendly caretaker let us inside the fenced area to take photos.